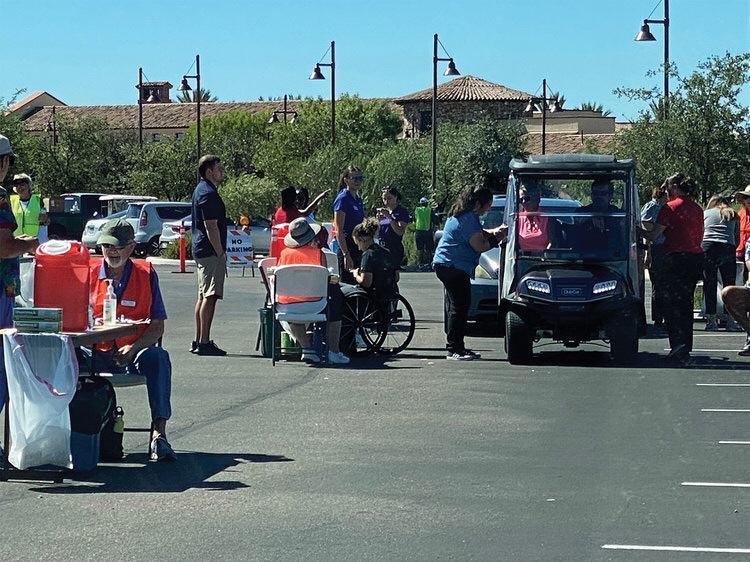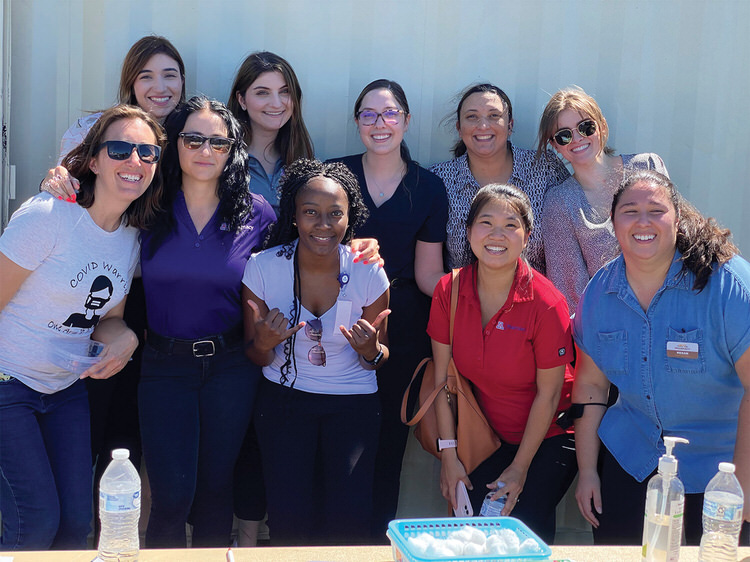 Linda Shannon-Hills
For the second year in a row, the SBR Neighbors Helping Neighbors group volunteers teamed up with Desert Life Pharmacy, Brianne Spaeth, and her staff of University of Arizona pharmacy students to provide important vaccinations for the seasonal flu vaccine and the recently released COVID-19 Moderna Bivalent booster, which provides protection of the COVID-19 and the Omicron variant BA 4/5. We offered three variations of the flu vaccine. The Super Flu for people 65 and older, the regular flu vaccine for those under 65, and a special vaccine for those with an egg allergy.
Pharmacist Brianne Spaeth has been a good partner for our community, requesting the needed vaccines to protect us in a timely manner. When she comes to the Ranch on a Saturday, it is on her own time, but she tells our team all the time how much she enjoys working with the SBR residents.
The drives can be a lot to organize, but it has never been a problem to recruit the needed volunteers. When you talk to them, they are so appreciative to be able to volunteer to help others in our community. We can't thank them all enough.
If you missed the September and October vaccination drives at the Ranch, you can go online to request an appointment for your needed vaccinations. Besides the flu and COVID boosters, have you had your shingles or pneumonia vaccinations or other important vaccines?
For more details about the flu vaccines, visit the CDC.gov website at www.cdc.gov/flu.