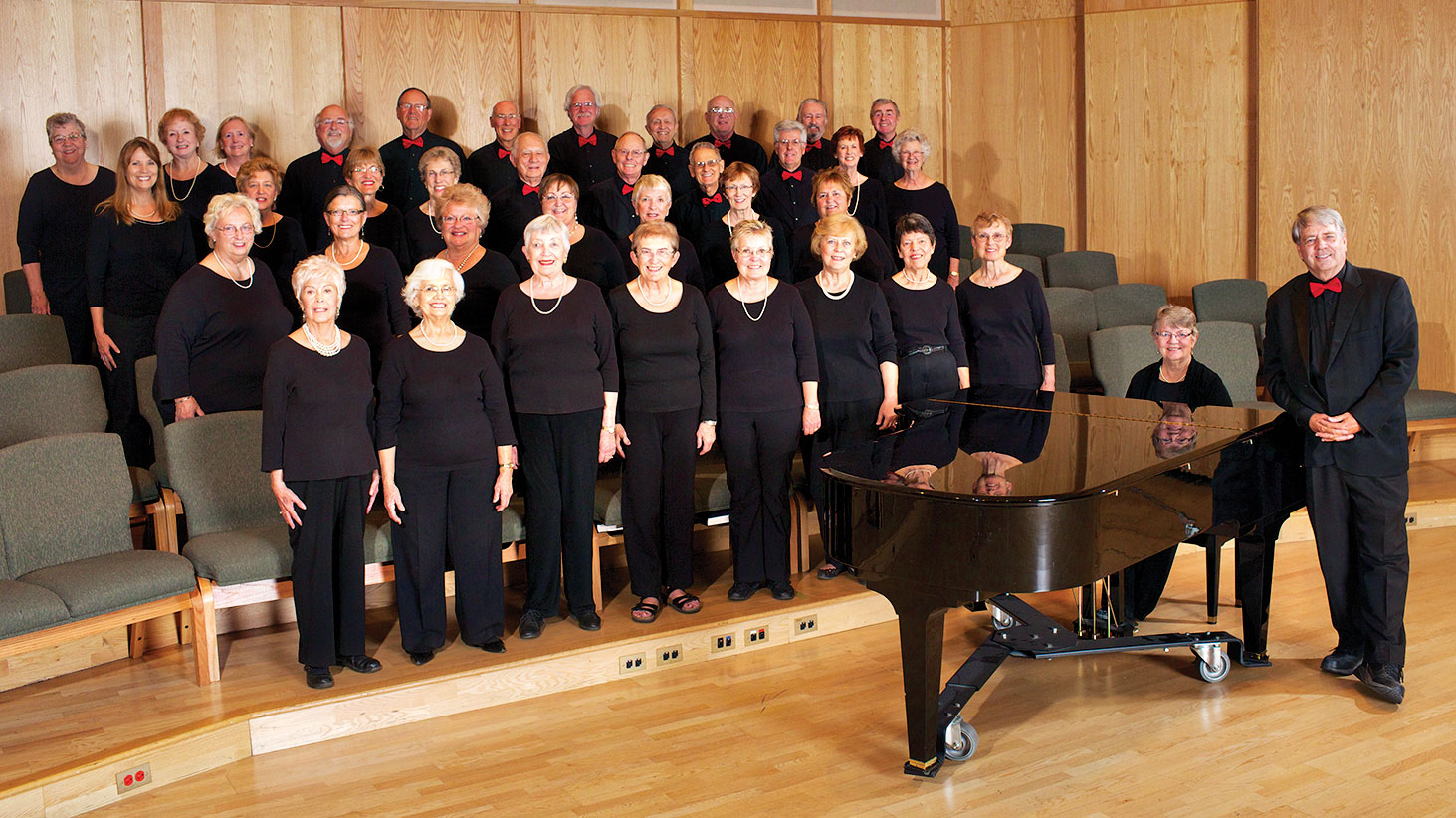 Donna Langwig
If you like music from many lands and cultures, you won't want to miss this very eclectic and interesting program featuring songs from many lands. From Ireland's Danny Boy to America's Sure on this Shining Night by Samuel Barber, you will be in for a treat around each corner. From Appalachia to Russia and many points in between, the program promises to be enjoyable, insightful and interesting for all. For some real fun you might even hear a little Pete Seger and Woody Guthrie.
This wonderful event takes place on Sunday afternoon, March 22, at 3:00, at Vista de la Montaña United Methodist Church, 3001 Miravista Lane in Catalina (on the west side of Oracle Road, 3.7 miles north of Tangerine). Tickets are only $10, and children age 18 and under are admitted free. Tickets are available by calling 520-303-6474, from chorus members, or at the door on concert day.
Catalinas Community Chorus is now in its ninth season, and the singers are members of our greater community. Under the dynamic leadership of artistic director Bill Bellah, this group's reputation has grown to being Northwest Tucson's Pops Chorus, singing a variety of musical styles, including Broadway, spiritual, gospel, folk, jazz, pop, country, western and Native American. New members are always welcome! If you like to sing, enjoy music, appreciate musical fellowship and fun, please contact director Bill Bellah at 520-742-3226 or [email protected]
Make sure you don't have something else planned on March 22, 2015 at 3:00 p.m. as Catalinas Community Chorus presents "Songs of the Homeland." See you then.
For more information, call 303-6474, or visit www.vistaumc.org.
This concert will be presented again on April 12, at 3:00 p.m. at Desert Hills Lutheran Church, 2150 S. Camino del Sol in Green Valley.