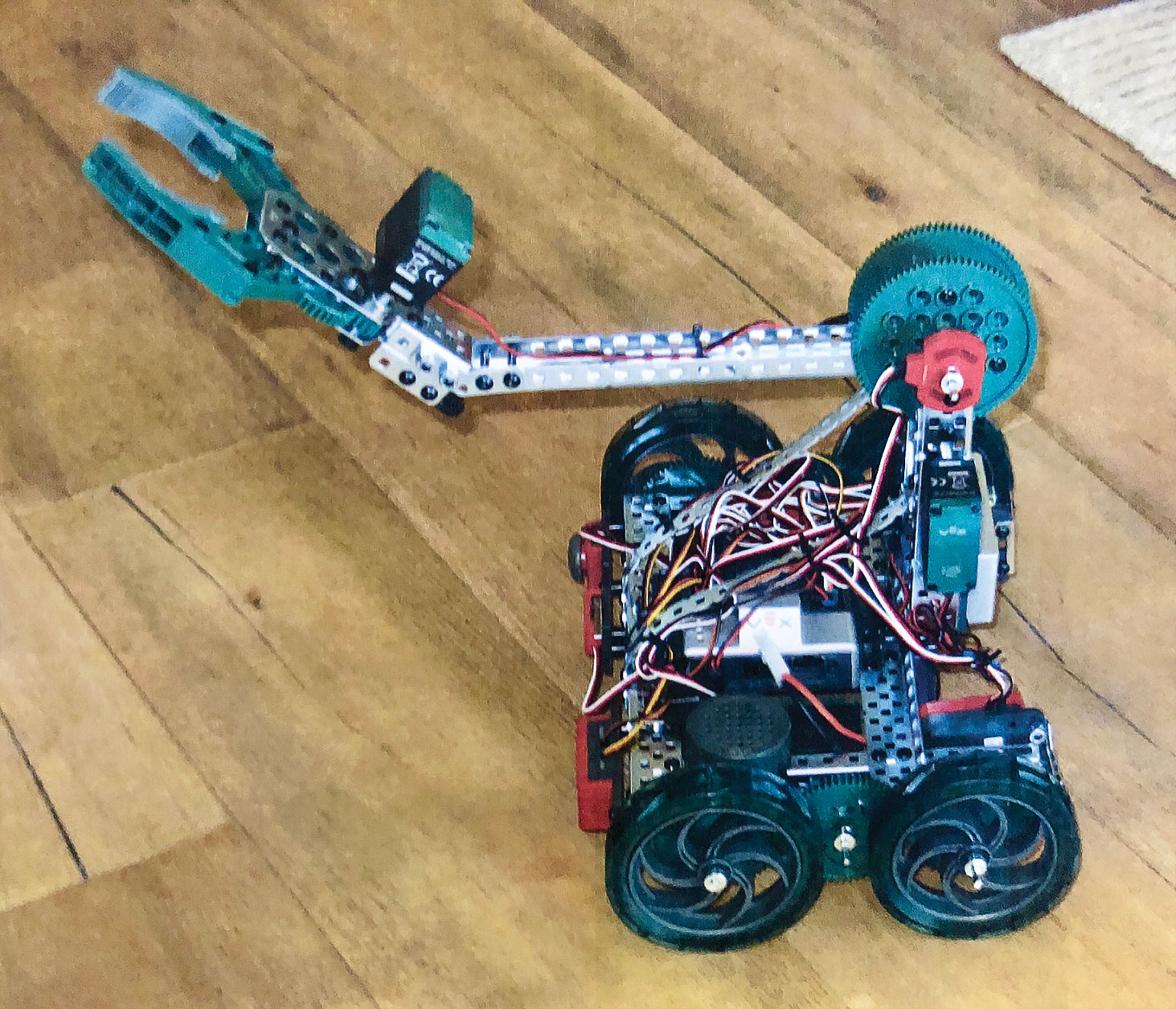 Doug May
On May 24, SaddleBrooke resident Dr. Robert Springer presented a program about Science, Technology, Engineering and Math (STEM) education at the middle school level to the Rotary Club of SaddleBrooke. Robert received his PhD degree from the University of California at San Diego. His area of expertise is Visual Psychophysics – the relationship between human perception and the physical structure of the image that the human is seeing. He spent much of his career managing a group at Bell Laboratories developing new telephony products integrating voice and visual displays.
In 1998, Robert organized an in-class math tutoring project for students at San Manuel, Mammoth, Oracle, Coronado K-8, as well as Ironwood Ridge and Canyon Del Oro High Schools. As many as 50 tutors, almost all retired professionals, are involved in this program which is now called MathPLUS+. In 2015, robotics was added to the program in the Coronado middle-school. Robert now tutors algebra at Ironwood Ridge High School with 14 additional tutors and teaches programming for the robots built at Coronado.
Robert demonstrated robots used in teaching at Coronado, one for sixth and seventh grade students and one that is more advanced for eighth graders. An important educational aspect of teaching with robots is that the students learn to program robotic motion and functions. Students begin with a graphical programming program and advance to higher levels.
In addition to retired professionals, math students from the University of Arizona tutor in the lab at Coronado. Robert is always interested in adding to his volunteers for math tutoring. Anyone interested may contact him at [email protected]
The Rotary Club of SaddleBrooke meets in the SaddleBrooke One Clubhouse each Thursday for lunch and a meeting beginning at 11:30 a.m. Our meetings include informative programs like the one described above. We are a service club with a focus on youth in our area. Visitors are welcome to join us in the Agave Lounge.
For more information about the Rotary Club of SaddleBrooke, please contact Wendy Guyton at 520-404-5712 or [email protected]