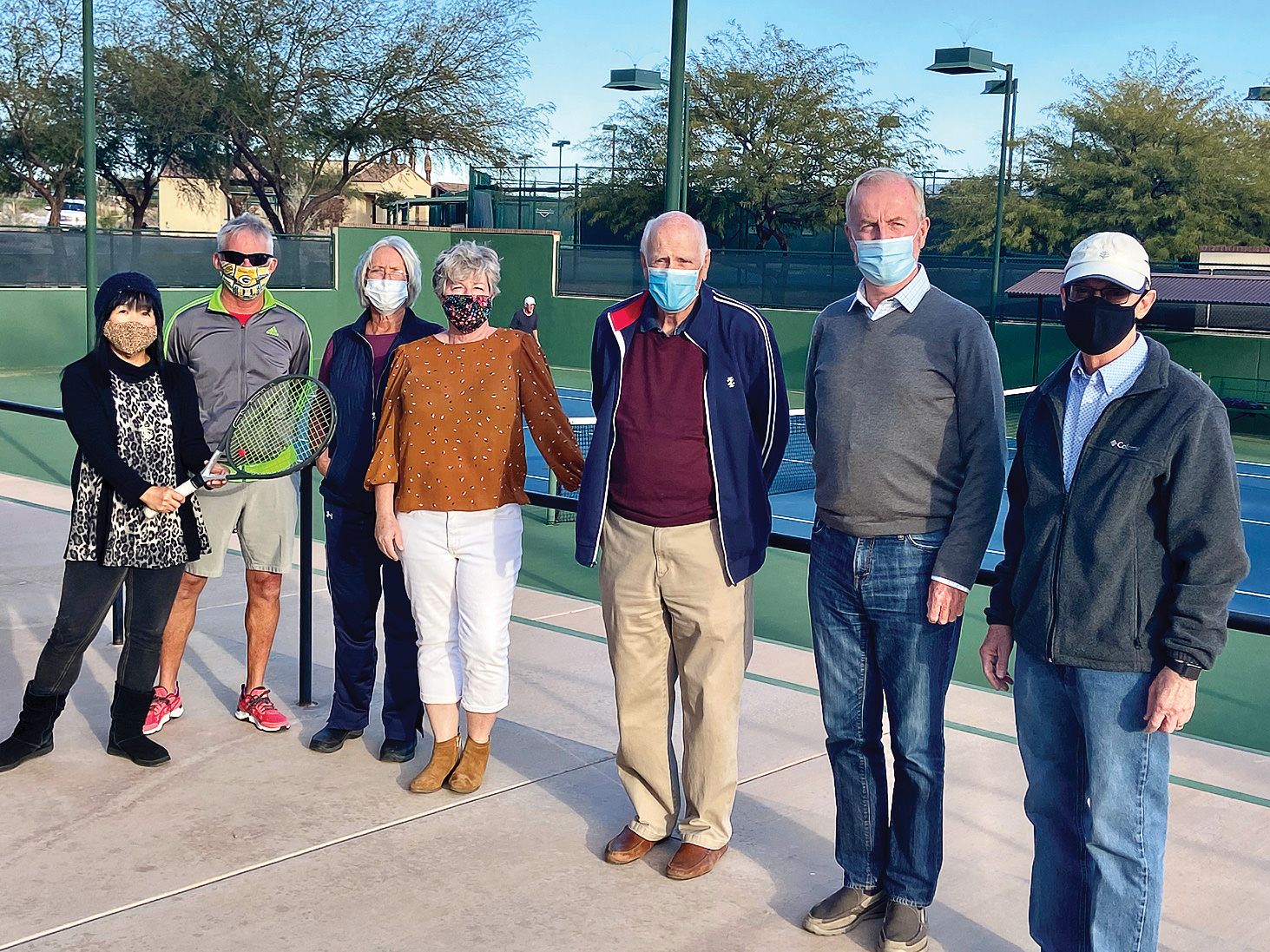 Lee Stastny
The SaddleBrooke Ranch Tennis Association (SBRTA) is happy to announce the official opening of new tennis courts 5 and 6.
The organized tennis schedule has now expanded with room of all levels for men's, women's, and mixed doubles.
Anyone interested in learning more about the SBRTA, please contact Tim Baker at [email protected]
A special thank you to Steve Weiss for the drone picture of the new tennis complex.