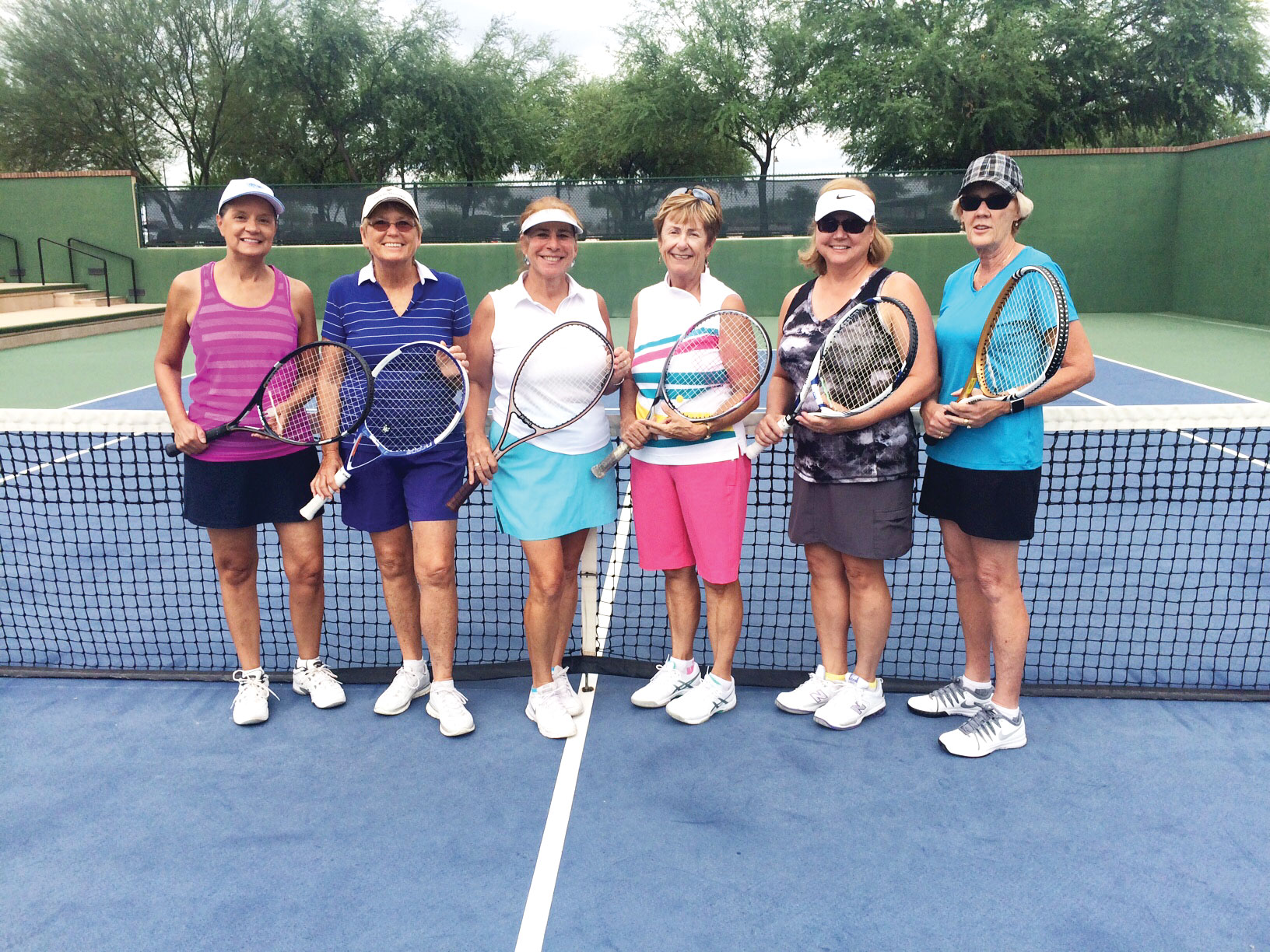 Sandy Schlager
In anticipation of the Steiness Tennis Festival, the SBRTA hosted tennis clinics with Chris Madsen, a tennis pro out of Tucson. The ladies had two sessions on Tuesday, September 6, and the men had two sessions scheduled for Wednesday, September 7. The men's sessions got rained out and will be rescheduled soon. Several members used the lessons to hone their skills for the upcoming festival. The clinics were at no cost to SBRTA members. It is anticipated that more clinics will be scheduled in the future.
Rating clinics were held on September 12 for the ladies and September 14 for the men. All participants in the annual Steiness Tennis Festival need a rating to be properly teamed up for the festival matches. Many of our members took advantage of these sessions conducted by T.J. Duffy, certified tennis professional. There is no cost to members for their initial rating. A $6 fee is charged for those members seeking to appeal their rating or wanting to be re-rated.
Remember to save the dates, November 4 and 5, for the annual Steiness Tennis Festival. A dinner is planned to follow completed play on Saturday. Watch for more details about the event in the Ranch Reminder emails sent out weekly.
In the meantime enjoy tennis with friends at one or more of the organized events scheduled each week. There is women's doubles, men's doubles, mixed doubles and a weekly development clinic. There's something for everyone. For more information please go to our website at www.saddlebrookeranch.org/tennis.
See you on the courts soon.