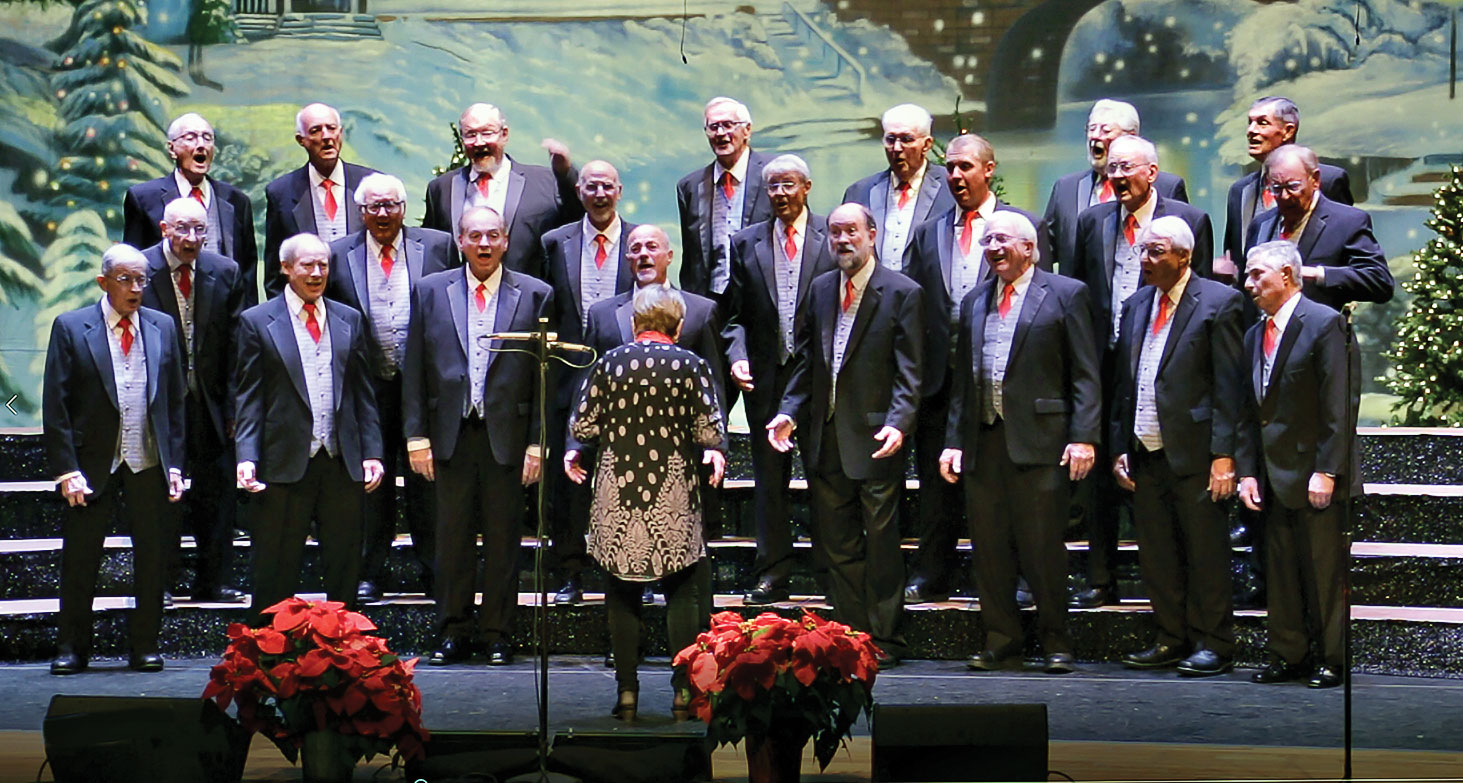 Leonard Schenkel
Last month I talked about how I would have more information on how to get tickets to our annual show, The Most Wonderful Time of the Year. You can find that information at the end of this article.
For their 16th annual show, the SaddleBrooke Barbershop Chorus will bring you a most wonderful time of the year, because in addition to their marvelous chorus, they are bringing back the featured chorus from last year, the A Cappella Syndicate. If you didn't hear these two choruses perform together, you missed a great show.
The A Cappella Syndicate hails from Phoenix, and is one of the premier choruses of the Far Western District of the Barbershop Harmony Society, a world-wide organization that promotes barbershop singing. Each chorus will sing some well-known holiday standards and there may be a few surprises as well. There will certainly be a quartet or two. Then both choruses will join together for a spectacular finish.
This year's concert is on December 14 at 7:00 p.m. at the DesertView Theater, SaddleBrooke. Tickets are only $23. So, put a red circle around the show date and get your tickets now.
Contact DesertView at www.dvpac.net. See you there!