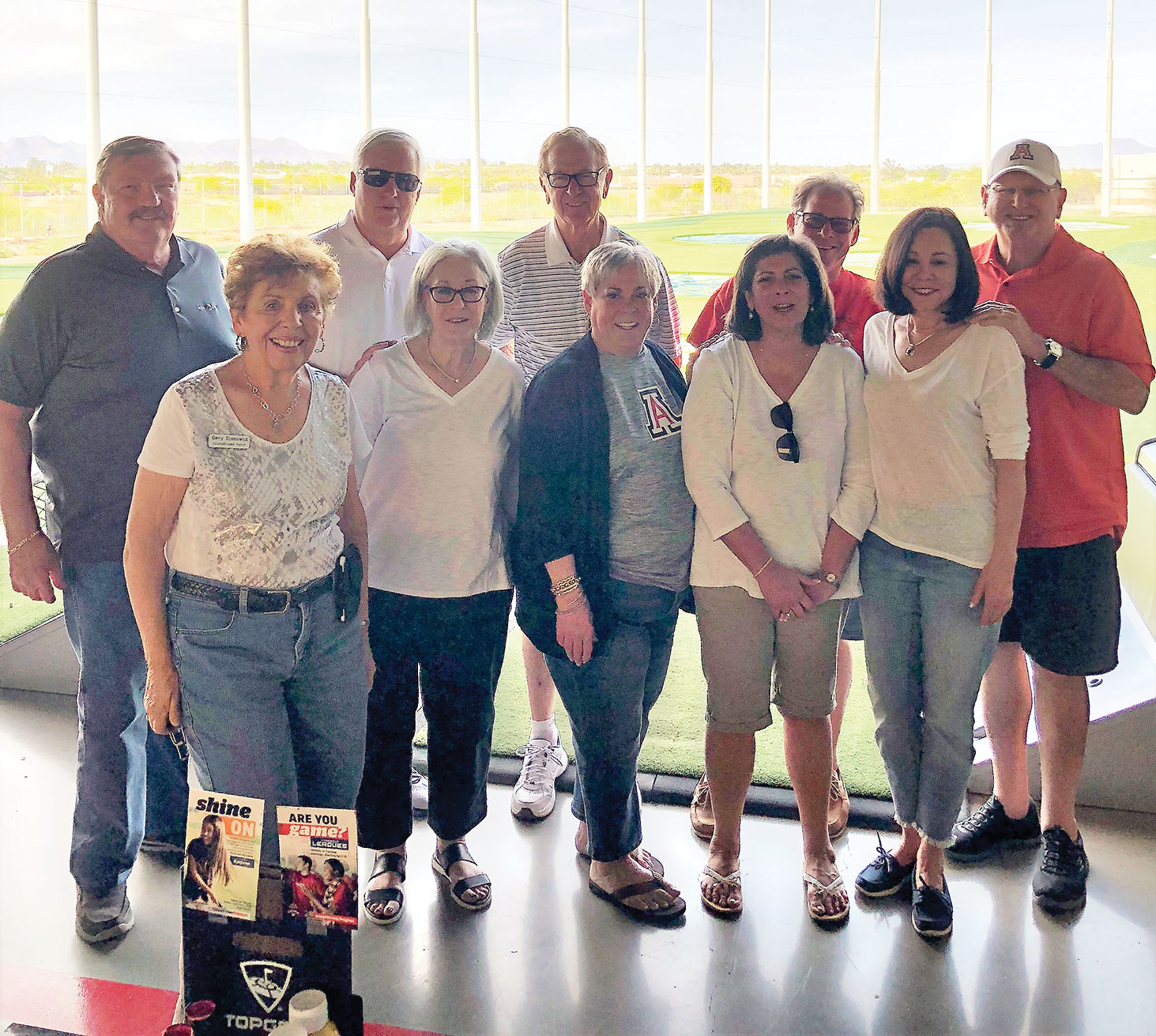 Kim Schweitzer
A group from The New York/New Jersey Club had a great time at Topgolf recently. Most of us played, all of us enjoyed the camaraderie, the beautiful surroundings and great weather. For those of us who had never experienced Topgolf, it was a wonderful evening! It is a high tech indoor/outdoor golf experience, almost like hanging out at a bowling alley. I would highly recommend that everyone visit.
The appetizers were also terrific!
Thanks to Johanna and John Newman for putting this together.
Our next event on Sunday, June 17 at 1:00 p.m., will be The Amazin' New York Mets taking on the Arizona Diamondbacks at Chase Field in Phoenix. For information, contact Kim Schweitzer at 516-428-8927 or check out the SBR FB page.
New York/New Jersey Club Mission
Our mission is to provide our members with cultural, social, sporting and special events that can connect with New York and New Jersey themes.
Our hope is that our members will form long-lasting friendships based on the commonality of our shared roots.