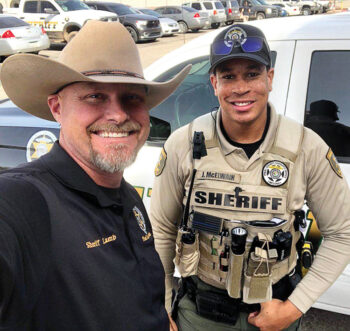 Kay Lantow
Pinal County Sheriff Mark Lamb invites you to meet him and members of his department on Monday, Nov. 18, at 3 p.m. in the Ranch House Grill and Brewery boardroom. Topics may include safety during the holidays, coordinated search and rescue throughout the county, coordination with the Border Patrol and I.C.E. investigations, and more.
The sheriff will also bring one of the K-9 officers and introduce you to the citizen volunteers who make up the posse and other volunteer programs. Bring your curiosity and questions.
The SaddleBrooke Ranch Republican Club invites all neighbors to attend. The Boardroom capacity is about 45 people. This event will begin with a short business meeting. Depending on the weather, a portion of the sheriff's presentation might be in the parking lot.