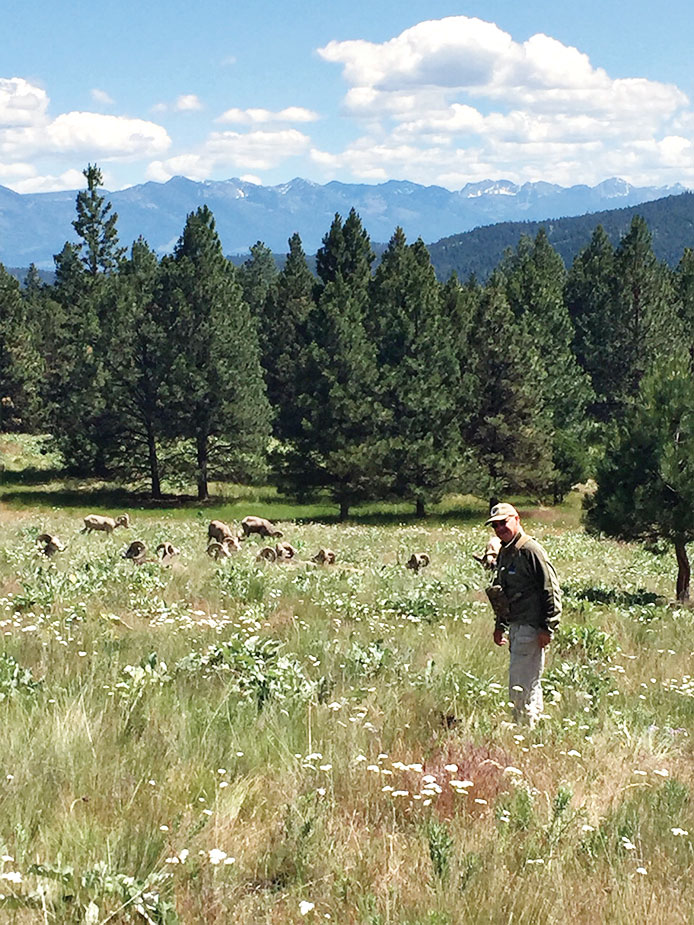 Linda Shannon-Hills
The Thursday Talk for February is "And Then There Were Some – A Look at Bringing Back the Bighorn Sheep to the Santa Catalinas," presented by Joe Sheehey. Joe will talk about the reintroduction of the bighorn sheep to our Santa Catalina Mountains back in 2013 and the challenges they have faced to make this project successful. To this date, Joe, along with others, continues to monitor the remaining collared bighorn sheep on a daily basis.
Joe has a strong passion for the bighorn sheep. He is a past president of the Arizona Desert Bighorn Sheep Society and has been involved in their conservation projects ever since he went on his first waterhole development in 1970s. Joe continues to be active in the society and represents Arizona in national chapter and affiliates meetings and councils. He spent every free moment of time in the Catalinas in the 70s and 80s, observing and photographing the bighorn sheep. It was very sad to see them disappear, but Joe was very excited to be a part of the Santa Catalina Bighorn Reintroduction Committee that would decide the details on how the herd would be managed after the first release and subsequent releases.
Please join us on Thursday, February 22 at 4:00 p.m. in La Mesa room at La Hacienda Clubhouse.