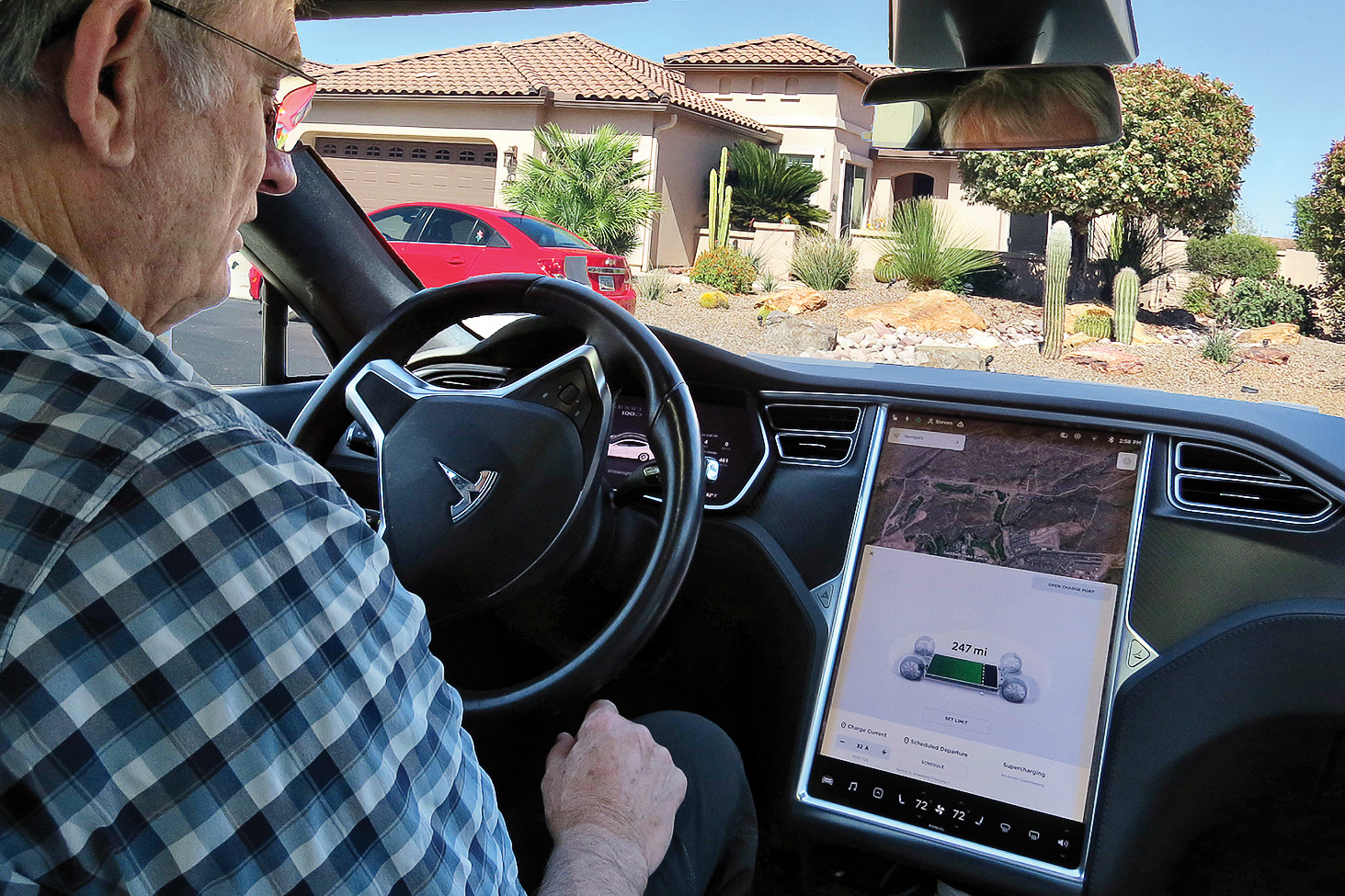 Carol Andrews
SaddleBrooke Ranch Technology Club's general meeting is open to all residents and will be on Monday, May 10 at 3:30 p.m.
Our May general meeting will focus on the electrification of homes and vehicles. It will be a Zoom meeting with the topics:
• Why is the switch to renewable energy important?
• What are the hidden costs of polluting fuels?
• How can the electrification of homes and vehicles save you money?
• What are the easy and difficult problems when electrifying everything?
• What do you need to know before buying an electric vehicle?
• How would someone who has only driven electric vehicles describe a test drive in a fossil fueled vehicle?
The presenter for this meeting is Robert Bulechek. Robert is an energy consultant specializing in upgrading existing buildings to be comfortable, affordable, healthy, and zero emissions. A member of the Tucson Commission on Climate, Energy, and Sustainability, he leads the Electrification of Transportation Working Group. He regularly pesters the Tucson City Council, Pima County Board of Supervisors, Arizona Legislature, and Arizona Corporation Commission to improve sustainability policy.
Robert lives in a zero emissions home, drives a zero emissions car, has negative utility bills, and has negative carbon emissions.
Join us via Zoom. You must register to attend this meeting.
* If you are a member, go to the club website, www.SBRtechnology.club, log in, go to the events tab, and click on general meeting. Click on the register now button.
* Non-members can send an email to Bruce Strickland at [email protected]
You will receive a Zoom invitation by email 24 to 72 hours before the event.