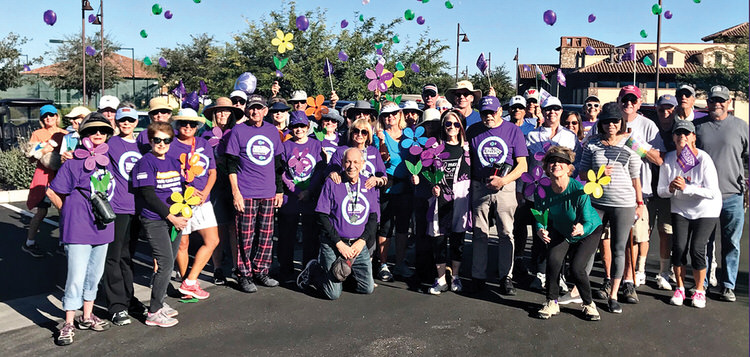 Florence Messer
Alzheimer's isn't waiting, and neither am I! While other major causes of death are going down, Alzheimer's continues to rise as there is currently no cure for this beast of a disease. I lost my daughter Michelle to early-onset Alzheimer's disease. She was diagnosed at age 48 and passed away at age 52.
This year, our SaddleBrooke Ranch Memories Matter Team will again be participating in the Walk to End Alzheimer's at SaddleBrooke Ranch on Saturday, Oct. 15, at the Sol Ballroom parking lot. The walk is 3 miles (or 1 ½ miles for those who need a shorter walk).
Please join the fight by registering to walk and/or making a donation by visiting our page at act.alz.org/goto/Florence.
I hope you will stand with me in this fight. Together we can make a difference!
Thank you for your support.