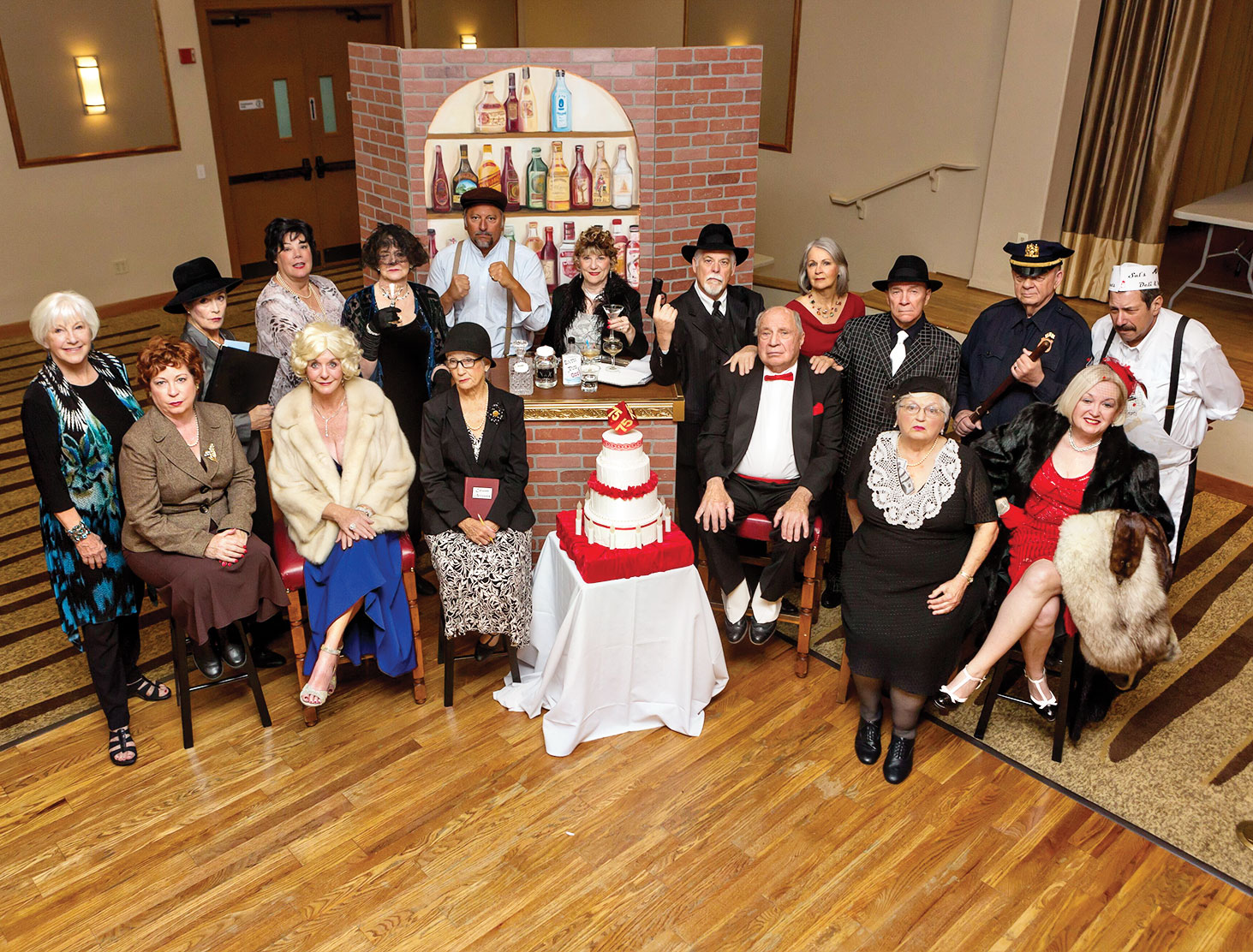 Andrea Molberg
Did you guess who murdered the godfather and his daughter at CCP's dinner theatre April 2018 show The Mafioso Murders? This second production of SaddleBrooke's new theatre company, Community Circle Players, was a huge hit and lots of fun. Congrats to director Susan Sterling, assistant director Carol Merlini and producer Shawne Cryderman, plus the entire cast and crew.
In total, over 1,000 attended this year's live dinner theatre performances performed at the SaddleBrooke One and SaddleBrooke TWO clubhouses. Ticket demand for the show was so strong that an extra performance was added at SaddleBrooke One and extra tables at SaddleBrooke TWO to accommodate as many as possible. Knowing how quickly CCP tickets disappeared, people lined up early to get a spot and every one of the seven performances sold out. Last year about 900 came to CCP's 2017 production Eat, Drink, and Be Deadly! whose run also needed to add an extra night.
To bring the show to life, CCP volunteers rehearsed, directed, set up props, created sets, procured costumes and staffed lights and sound. CCP spent over $5K for production and rehearsal costs for The Mafioso Murders. Profits from the performances provided enough money to spend on next year's production as well as purchase much needed equipment, including the computer to run the light board.
SaddleBrooke's huge audiences are already asking about next year. Both clubhouses have invited CCP back for 2019 for another dinner theatre show to be presented the week of March 17 at the Vistas Dining Room and in the MVCC Ballroom.
CCP Production Team for spring 2019 are Co-Producers, Susan Sterling and Carol Merlini; Director, Shawne Cryderman; Assistant Director, Judi Brauns and CFO, Tim Morsani.
Stay tuned for more information and plan to come!