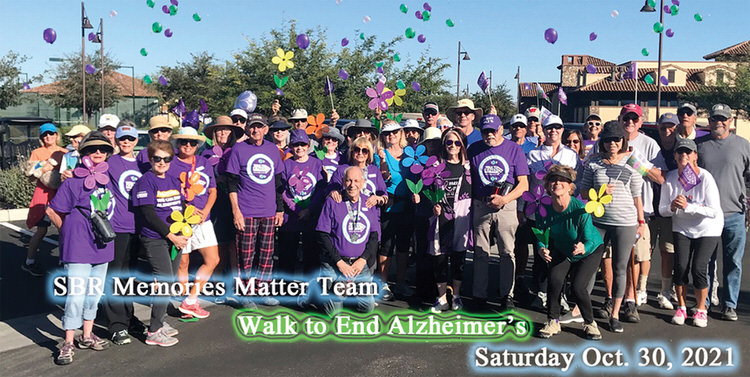 The morning air crackled with excitement on Saturday, Oct. 30, as approximately 50 SaddleBrooke Ranch residents wearing purple shirts, waving Alzheimer flags, and carrying Promise Flowers walked three miles through the community to raise awareness and help to fund research to find a cure for this deadly disease.
Every 68 seconds, someone is diagnosed with Alzheimer's—there is presently no cure for this disease, but imagine if one day there was. With that thought in mind and motivated by the loss of their daughter Michelle, at age 52, 16 months ago, SBR residents Florence and Ross Messer organized the second Walk to End Alzheimer's Disease, which took place here at SaddleBrooke Ranch.
Thank you to everyone who donated and/or joined the team, as well as to those who physically made this walk possible. Together we raised $10,355!
We will continue to carry Michelle's torch forward for the more than 6 million people living with this devastating disease until the day comes when there is a cure, and we will walk holding white flowers to honor all the survivors!