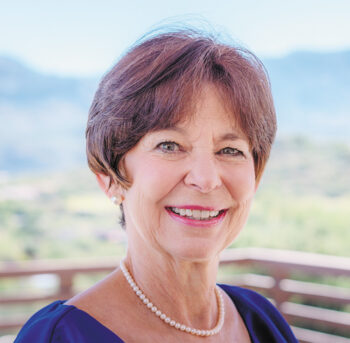 Terry Barringer
The Women's Ministry of the Community Church at SaddleBrooke invites you to kick off the new year by joining us in the study of the book of Acts. International speaker and teacher, Susie Gannet, will be leading this study. If you have studied under Susie Gannet before, you know how dynamic and adept she is in making the Word relevant to your life today.
Here is what Susie has to say about this study: "If you like action-packed adventures, Acts is the Bible book for you. It's Luke's amazing continuation of what happened to Jesus' band of bewildered and frightened followers after the crucifixion and burial of their leader. After they witnessed his resurrection and ascension and received the promised Holy Spirit, they were transformed, empowered, and emboldened to spread this news throughout their world. They were tireless in obeying Jesus' last command to be his witnesses—in spite of overwhelming opposition. As we study the Book of Acts, we'll see God's power players in action—ordinary men who accomplished extraordinary results for God. We'll study the power players and their plays, or strategies, as our examples."
To accommodate your schedule, this ten-week study will be offered on Tuesdays and Wednesdays from 9:30 to 11:30 a.m. The Tuesday class will meet in the SaddleBrooke One activity center (64518 Galveston in Tucson), beginning Jan. 21. The parking lot by the activity center is limited to handicap spaces and carpoolers, so please park in the lot by the tennis courts and use the ramp for access to the activity center.
The Wednesday class will meet beginning Jan. 22, in the SaddleBrooke Ranch Sol Ballroom (31143 S. Amenity Drive in Oracle).
The Book of Acts will be explored using the SOAP (scripture, observation, application, and prayer) journaling method of study. This method will allow you to select a verse in the week's reading, observe its meaning, and apply its lesson to your own life.
To register, visit ccsb.us/events and select the class you wish to attend. The cost of the study is $5 and may be paid online via credit card. Contact Carolyn Sico at [email protected] with any questions.
The Community Church at SaddleBrooke is an all-denominational group of believers meeting at the DesertView Theatre in SaddleBrooke every Sunday morning at 8:30 a.m. All are welcome.