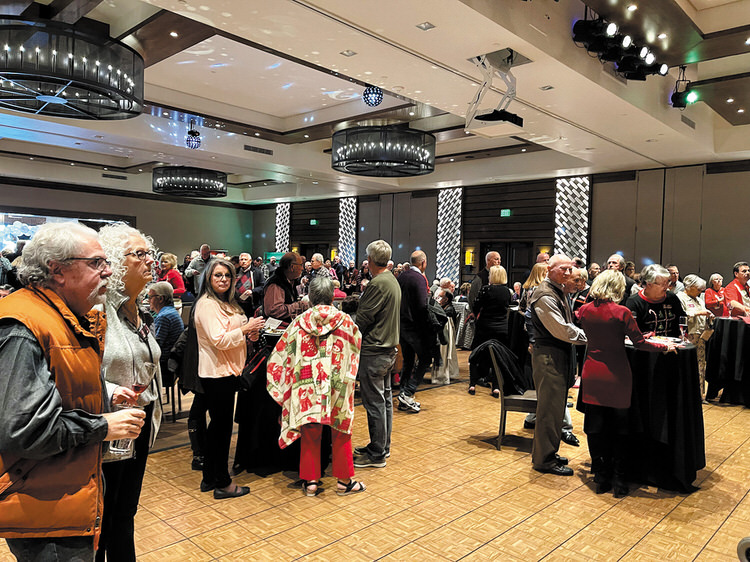 To get members in the holiday spirit, on Dec. 13, the SBR Wine Club hosted its third wine mixer event of 2022. The Sol Ballroom was packed with party goers who enjoyed the featured wines, which included:
* Campo Viejo Cava with a splash of Cassis
* Cambria Katherine's Vineyard Chardonnay
* Louis Latour Beaujolais-Villages
The mixer included a welcome cocktail, a delicious small appetizer plate, and Sandeman Madeira Fine Rich wine with fine chocolate to finish the evening.
Many thanks to Dave Muck, vice president, and his team for organizing such a great event!
For more information about the club, you can visit www.wineclubofsbr.org. Our February event is a Mardi Gras themed tasting on Tuesday, Feb. 21.