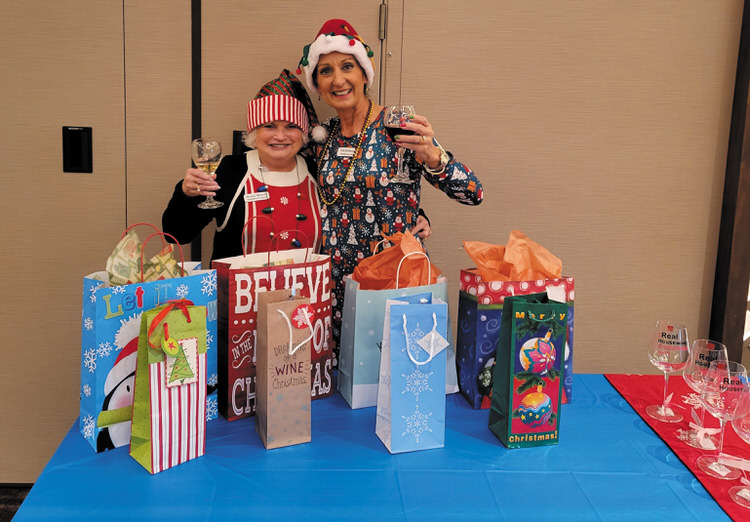 Deb McGiboney
The SBR Women of Wine (SBRWOW) hosted their first Christmas holiday event on Dec. 21, 2022, and what a huge success it was!
Thank you to Tyler and Kelly for setting everything up in the Sol Ballroom for the event and a big shout-out to Crystal and Andrew for assisting all these wonderful women with their appetizers and drinks. Of course, we couldn't have done this without Santa Drew!
The Women of Wine typically meet the third Wednesday of every month from 3 to 5 p.m. at the Ranch House Grill. However, our next SBRWOW event is Thursday, Feb. 16, from 3 to 5 p.m. in the Sol Ballroom. There will be a $1 admission fee. At this event, we will be hosting the SBR Jewelry & Lapidary Club. They will be displaying their fine crafts and you will be able to purchase items as well.
All proceeds will go to the Oliver Wells Fund for Neuroblastoma. If you don't find a piece of jewelry you like, you are more than welcome to donate to the Oliver Wells Fund for Neuroblastoma to give more kids the chance to grow up and have a full and healthy life. They accept cash and checks.
See you then! Please wear your name tags and invite your friends.
You can follow us on SBRWOW GroupWorks. Contact Deb McGiboney with questions at [email protected]